Hush Skin Care & Mountain Massage Wellness Spa is a co-op wellness group consisting of Licensed Esthetician, Tiffany Ritter; Licensed Massage Therapist, Megan Dishong; and Reflexologist, Shellie Ujcic. Our shop provides each professional a place to thrive in their practice while giving the community a place to explore wellness in one location. All services are by appointment only. **Cancellation Policy: No cancellations or changes allowed within 24 hours of the appointment. Cancellations made within 24 hours of the appointment time will be charged for full amount of service or void of gift certificate on file. Appointments are not confirmed until valid a credit card number, security code, expiration date, and zip code are entered in comment section of appointment request.
Tiffany Ritter
Licensed Esthetician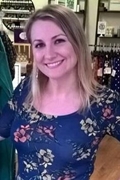 Tiffany graduated from the Aveda Institute of Chapel Hill in 2011. Tiffany is trained in skin wellness, helping her clients balance their skin and combat skin conditions. Her goal is to connect with people in the community, provide quality professional treatments, and give you the knowledge you need to keep your skin healthy and vibrant. Skin care treatments are wonderfully relaxing and rejuvenating. If smooth, healthy skin is your goal, visiting a licensed esthetician can benefit you.
Megan Dishong
Licensed Massage Therapist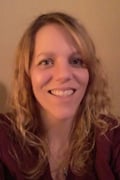 Megan Dishong graduated from the CCBC in 2003 with an Associate's Degree in Applied Science for Therapeutic Massage. Megan is certified in Swedish, Deep Tissue, Sports, Hot Stone, Pregnancy, Myofascial Release, and Muscle Release Therapy. Megan passed her National Exam and became a MD Licensed Massage Therapist in 2004. From 2004-2010 she worked at The Sewickley Spa at The Wisp, MD, and then moved on to Around the Back Family Chiropractic in 2010-2016 to round out her career experience.
Shellie Ujcic
Reflexologist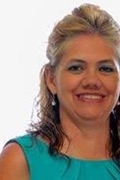 Bio coming soon!
Pam Cover
RN/CDT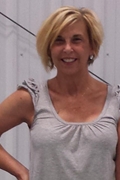 I studied Nursing at ACM and have been a Registered Nurse for over 13 years. I received my certification to practice Manual Lymphatic Drainage/Complete Decongestive Therapy through the Academy of Lymphatic Studies in 2012. Oil Therapy, credits to Dr. Gary Young, founder of the Raindrop Technique. I use essential oils daily & teach others about their benefits. I have three children & three beautiful granddaughters. I'm passionate about helping people achieve wellness through natural methods.
Hush Skin Care & Mountain Massage Wellness Spa
53A N. Centre Street, Cumberland
240-362-7488